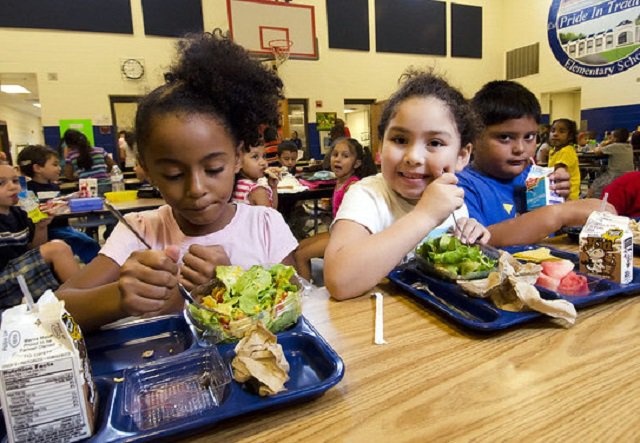 Even though the national rate of food insecurity is dropping, Arkansas still has the second highest rate of hunger in the country.
Statistics from the annual Map the Meal Gap report from Feeding America, a national network of food banks, shows that more than 17% of Arkansas households do not have access to enough food.

The rate is even higher - almost 24% - for Arkansas children, according to the report.

Kathy Webb, executive director of the Arkansas Hunger Relief Alliance, says the government's economic policies are not reaching the people who need help the most. "When the economy improves in general, we have fewer people suffering from hunger," she states. "But when we fail to increase wages for minimum wage workers, that improved economy doesn't help everyone." The report shows that more than 500,000 Arkansans struggle to get enough to eat, and of that total, one in four is a child.
The report ranks Arkansas behind New Mexico for the highest rate of hunger.

Webb says food insecurity is defined as a lack of access to enough food for a healthy life and limited or uncertain availability of nutritional foods.
She says a significant portion of the food insecure live in rural counties, both nationwide and in Arkansas. The counties with the highest rate of food insecurity are clustered in the northeast and southern parts of the state.

"The reality is there are some parts of rural Arkansas where there just are not jobs but there are not grocery stores and there are not summer programs for kids to access school meals," she points out.

Webb says hunger hits young children particularly hard. "When kids are not able to focus on their schoolwork, that lessens the educational achievement and that has a negative impact on opportunities that the child might have as well," she explains. Webb says her organization and its national group, Feeding America, works with food banks to provide meals for the food insecure, although their limited resources often fall short of providing for everyone in need.
To read the report: