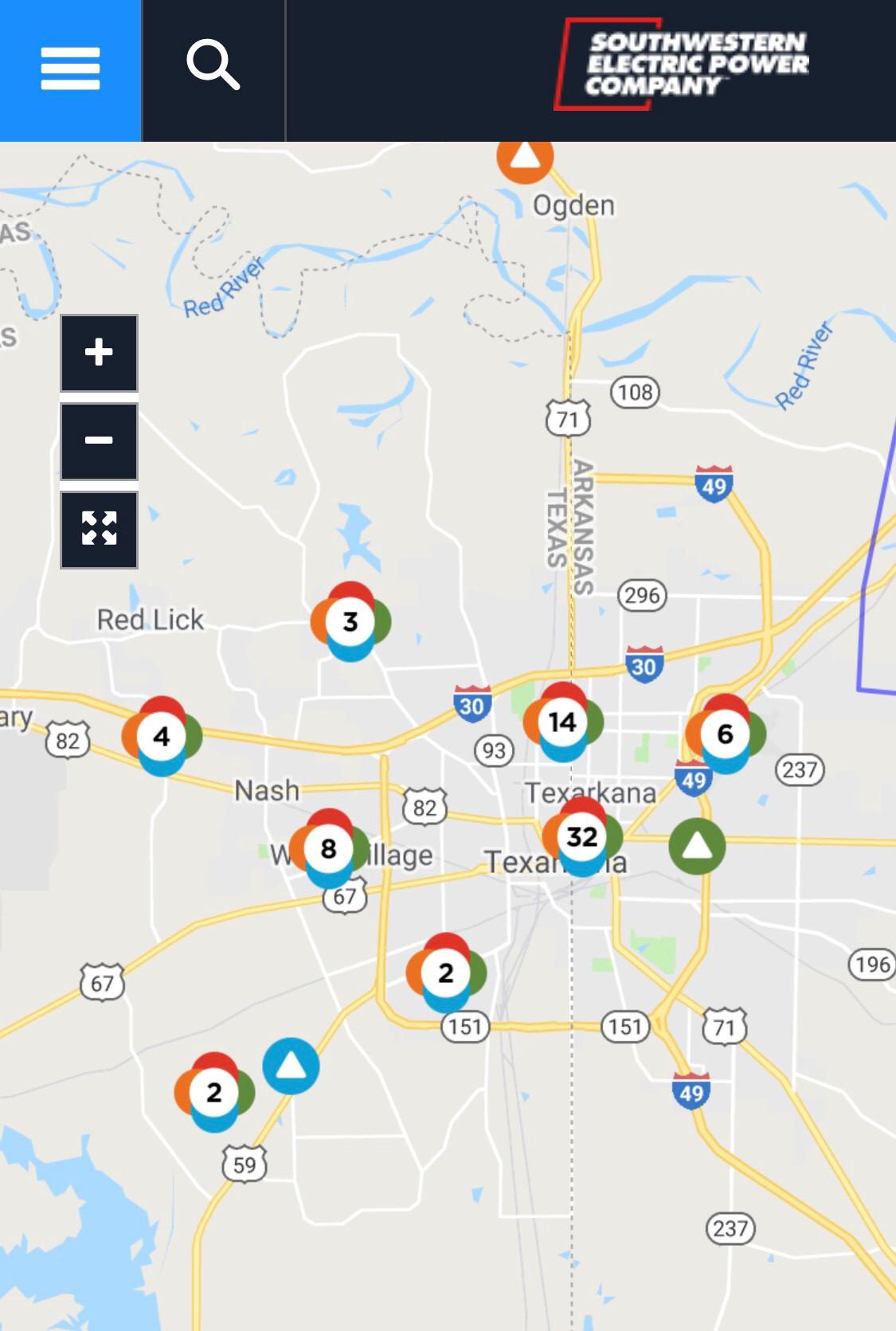 For updated information you can also download the Texarkana Radio center app....
Crews are working as quickly and as safely as possible to restore power to over 30 thousand customers after the last round storms.
Stay away from all downed wires, and report outages through the app or SWEPCO.com.
Swepco says as more information becomes available we will update the outage map as well as our page.