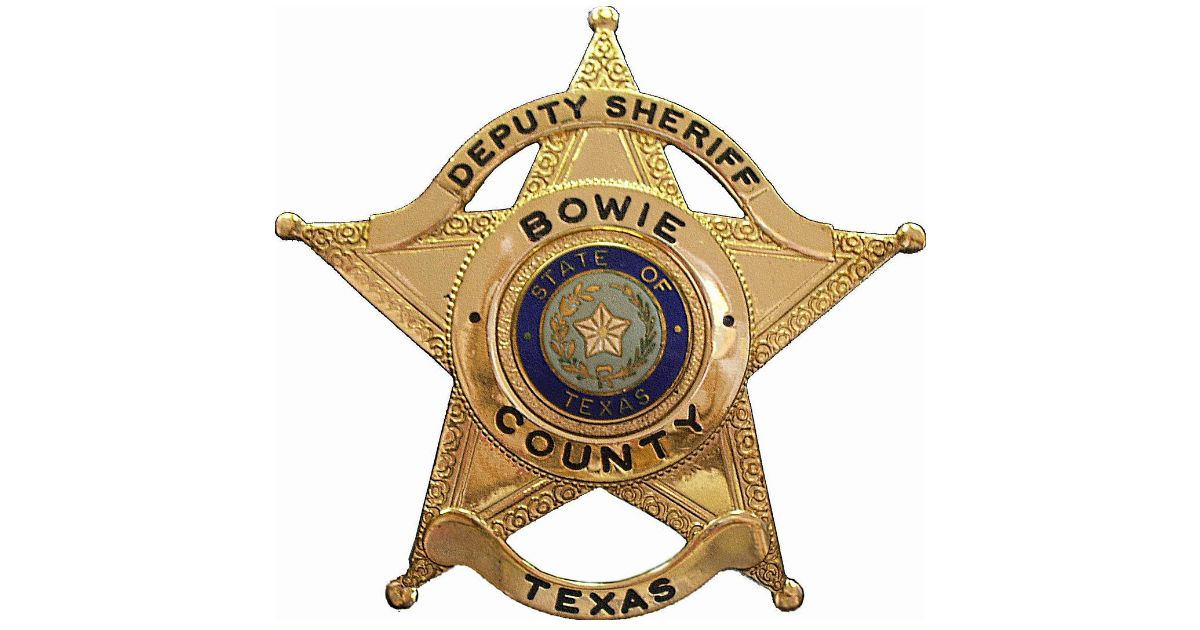 The pursuit was aided by several law enforcement agencies including the Texarkana, TX Police Department, and Nash Police Department.
On Sunday, March 13th, Bowie County Sheriff's Office Deputy Zachary Allen obtained information that Jeremy David Moss was in possession of a large quantity of methamphetamine. Deputy Allen was able locate the vehicle being driven by Moss near College Drive and Richmond Road.
With the assistance of Texarkana Texas Police Officer Cole Bredenburg, Deputy Allen performed a traffic stop in a business parking lot. As Deputy Allen approached, Jeremy Moss put his truck in reverse and fled the scene. Bowie County Sheriff's Office Lieutenant Scott Lillis was arriving as a back-up unit and observed Moss flee the parking lot. He pursued the vehicle that led area law enforcement on a lengthy chase.
Moss eventually travelled westbound on Interstate 30 where Nash Police Officer Colten Johnson had deployed spike strips near the I-30 and I-369 interchange. Moss' vehicle was immobilized, and the pursuit ended on North Bishop Lane near New Boston Road.
A search of Moss' vehicle resulted in the recovery of 48.5 grams (1.73 ounces) of methamphetamine, .3 grams of MDMA, .8 grams of Xanax and .17 ounces of marijuana. Moss was booked into the Bi State jail for the charges of Possession of a Controlled Substance (methamphetamine) Over 4 Grams and Under 200 Grams and Evading Arrest or Detention in a Vehicle.
The Bowie County Sheriff's Office would like to thank the Texarkana, TX Police Department, Nash Police Department, and all other area law enforcement that assisted in ending this pursuit. Their efforts led to the successful arrest of Jeremy David Moss and the recovery of a substantial amount of harmful drugs.